Ai estão as novidades do roadmap da Studio397 para o rFactor2.
São algumas as novidades anunciadas.
Aqui fica um pequeno resumo: Vamos ter o Cadillac Prototype DPi perto do natal e a pista de SPA-francorchamps em novembro, melhoramentos na pista de Nurburgring com novos efeitos, o novo UI (User Interface vai ficar default no final do ano e o rFactor2 também fica exclusivamente em 64 bits.
E não esquecer que existe promoções na steam para o rFactor com descontos de 50% até ao final do dia de hoje: rFactor2 na steam
Aqui fica tudo sobre este Roadmap de Outubro:
Roadmap day!
Hello everyone and welcome to the rFactor 2 October Development Roadmap – can you believe it's been a month already since we last wrote about the happenings back at Studio 397 HQ? It's certainly been another busy one for us here in the team, as we continue to push hard to make rFactor 2 the simulation we all know it can become. Although the festive holidays are getting ever closer, that certainly doesn't mean we are taking our foot off the gas behind the scenes, far from it in fact.
So, what's been cooking back at base, and what do we have to look forward to in the very near future?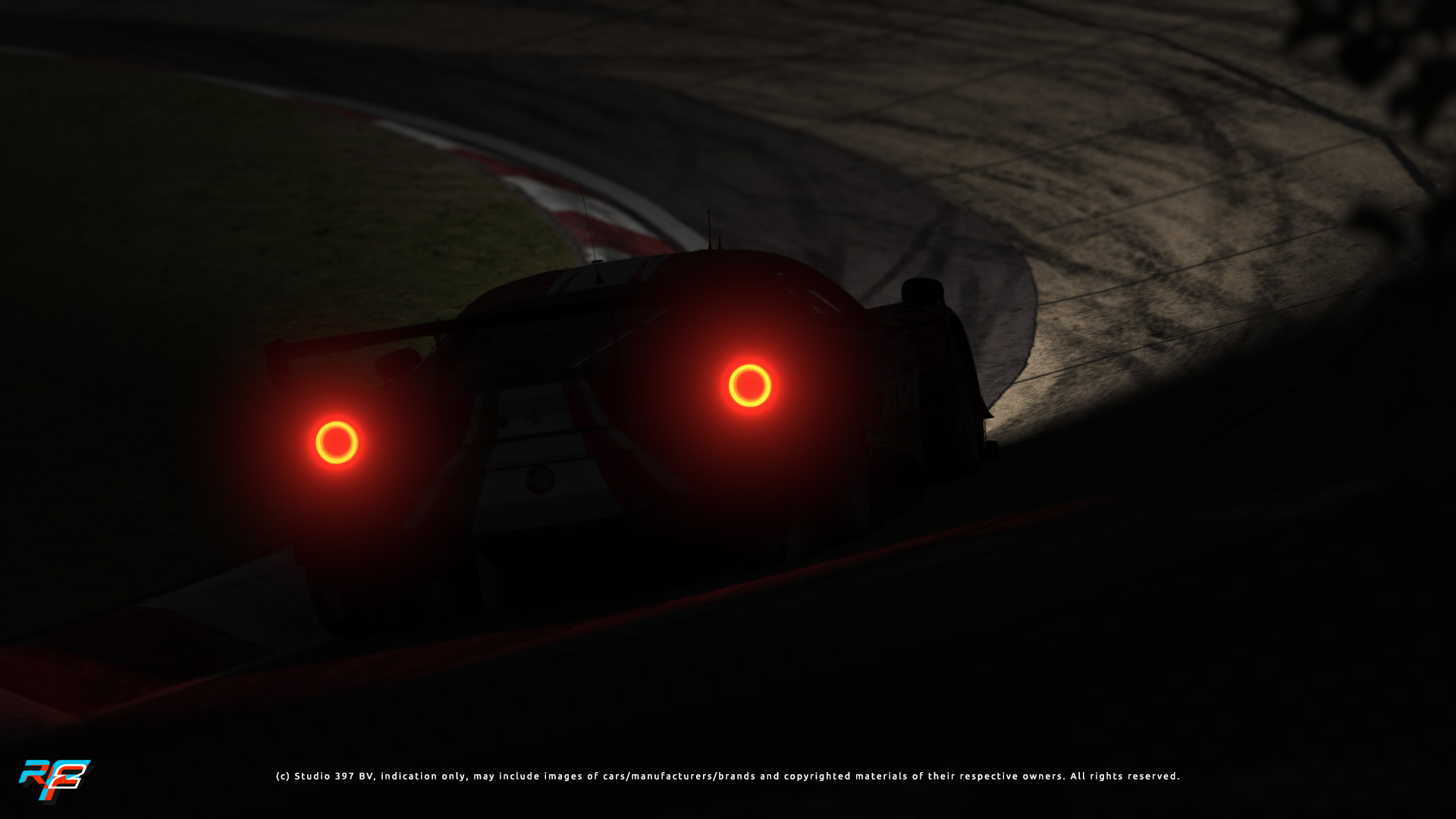 First, let's have a quick look at some of the highlights from the last month before we dig a little deeper into what's coming up.
We've been busy recently adding some quality of life improvements to existing content within the simulation, and I think it fair to say that the changes we've brought to the Nürburgring Nordschleife in particular have elevated the circuit right into the top echelons of track content within rFactor 2.
Nürburgring Nordschleife DLC | Purchase HERE.
We've been delighted with the visual uplift our latest PBR update has brought to the venue, and we are gratified to see the community appears to agree!
Ermin Hamidovichttps://www.youtube.com/embed/8H_897vSQ1I?wmode=transparent&fs=1
Since the update deployed for the Nürburgring Nordschleife, we've realised a few little details have been overlooked during the PBR facelift, details like curb visuals at key points of the circuit for example, so we've got our track team back on the case and should be in a position to push out a new update for this immense circuit in the not too distant future.
In terms of cars, we also deployed a new GT3 AI BOP that added significant improvements to the way the AI drivers behave and their balance of performances against each vs and the player, which came directly off the back of our new Bentley and Ferrari DLC releases; really helping to flesh out the GT3 category of cars within rFactor 2 as the class continues to prove itself as an exceptionally popular choice within the sim racing community.
Ferrari 488 GT3 EVO 2020 | Purchase HERE.
Bentley Continental GT3 2020 | Purchase HERE.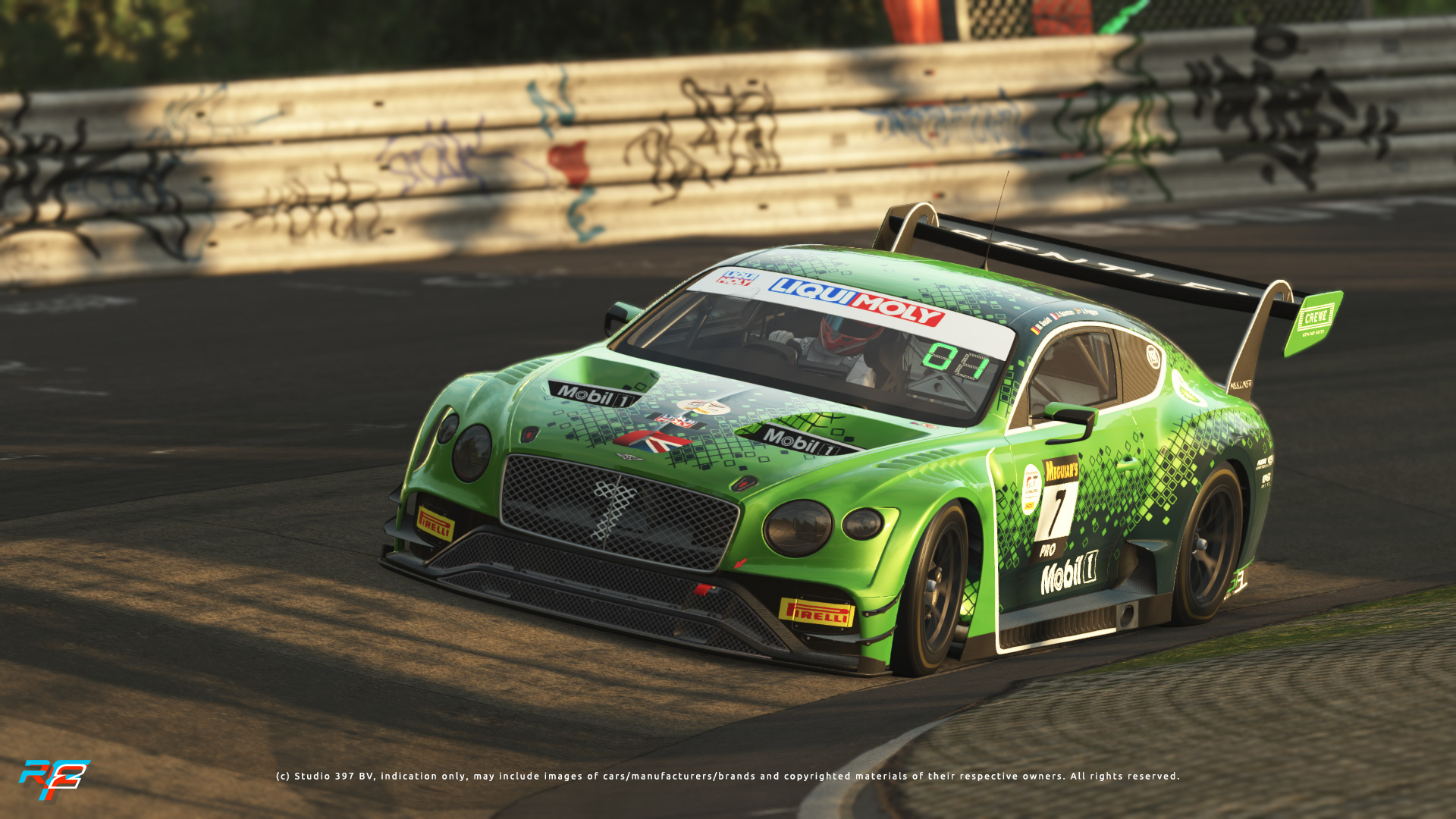 Also on the topic of cars, October would see us release a new build for the often overlooked Stock Car 2018 content. We are delighted to see that the new update seems to have done a great job of bringing these powerful and entertaining cars back into the consciousness of the sim racing community – and hopefully exposing some players to a new and enjoyable driving experience that they perhaps overlooked earlier in their rFactor 2 adventures.
Stock Car 2018 | Download HERE.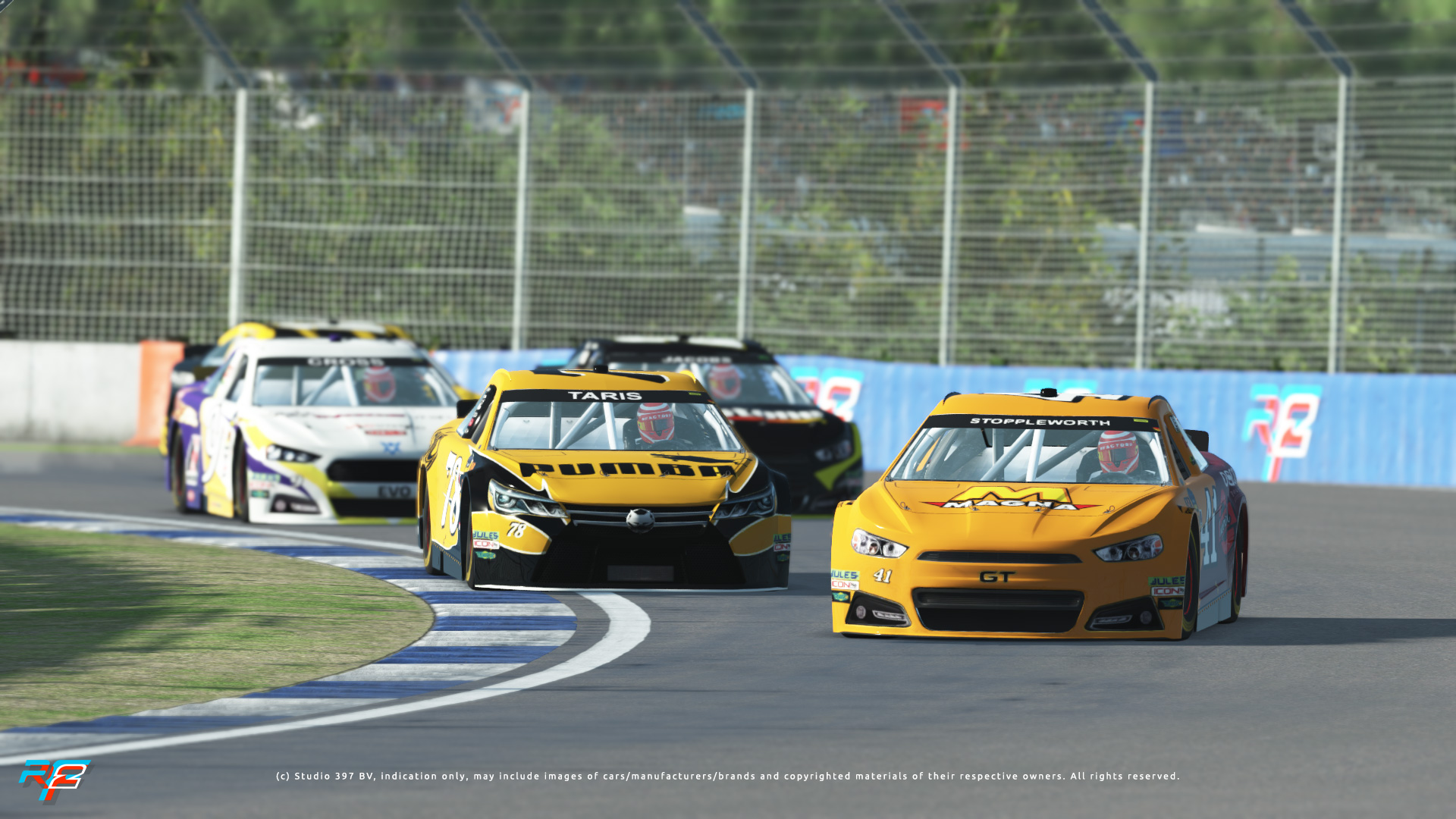 In terms of competitions, this month marked the start of our two premium Esport racing series – as the very best of the rFactor 2 racing community took to the circuit for the opening rounds of our returning GT Pro and GT Challenge Powered by VCO championships – taking in the bumps and twists of Sebring and Portland in two incredibly entertaining encounters out on the virtual track.
GT Pro and Challenge Series | Catch all the action again HERE.https://www.youtube.com/embed/teDbZxq0-0M?wmode=transparent&fs=1
While those championships kicked off in fine style, another popular series would come to its dramatic conclusion this month too – with the BMW M2 CS Racing Cup hosting its final round at the daunting Nordschleife – another fantastic series that really showcased some virtual driving heroics amongst our Esport drivers. We thoroughly enjoyed seeing how the drivers adapted to the BMW M2 CS Racing machine, and look forward to hosting more action with this car in the future.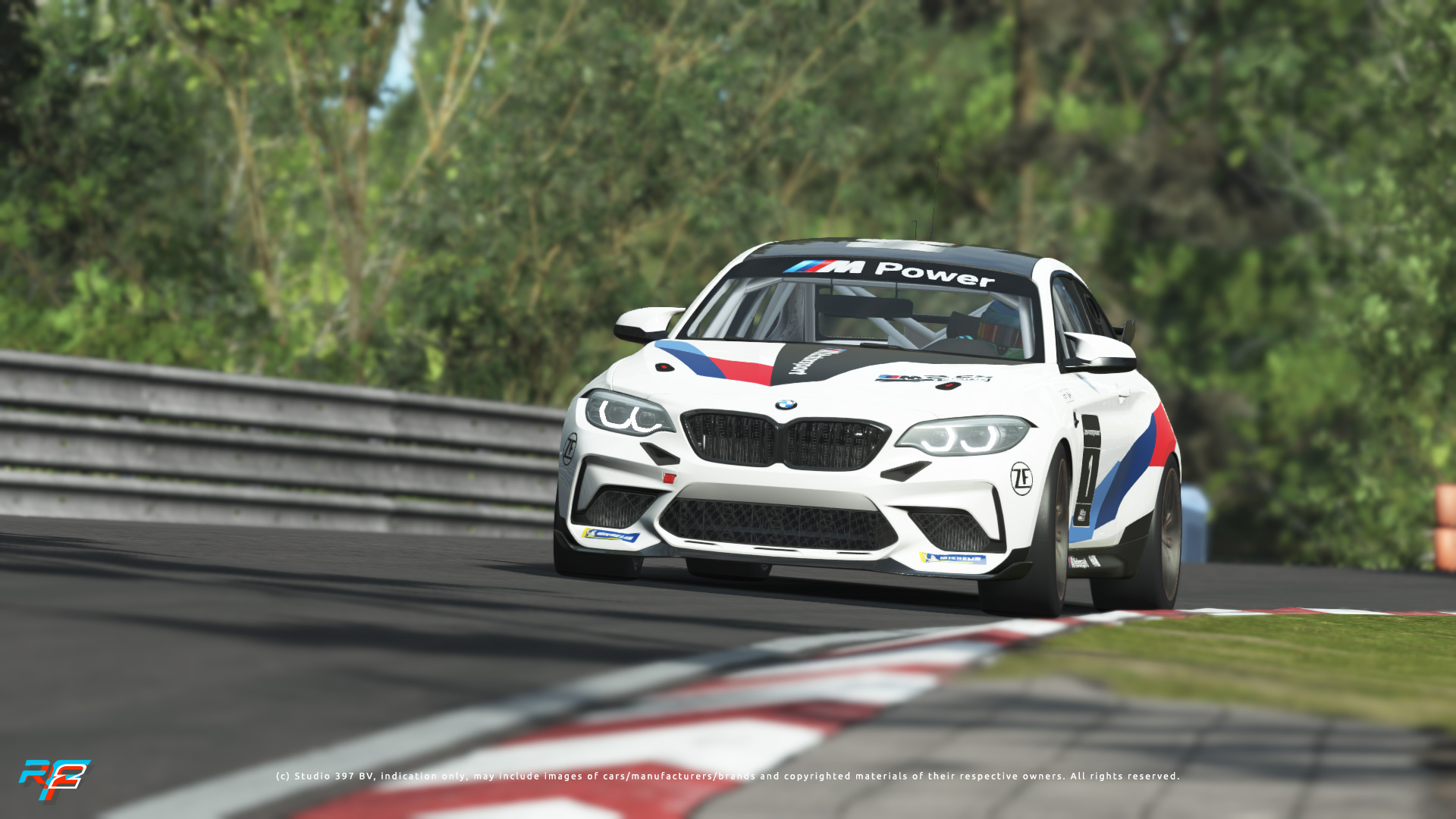 Now, before we get onto the subject of future goodies within the world of rFactor 2, we wanted to take this opportunity to highlight a very insightful interview our Managing Director Marcel Offermans recently undertook with sim racing YouTuber Ermin Hamidovic… be warned, it's a long watch but well worth an hour of your time…https://www.youtube.com/embed/25gyzXSKW_U?wmode=transparent&fs=1
So, let's talk about the future. We are continuously working hard behind the scenes to bring as much development and improvement to rFactor 2 as we possibly can, whilst juggling that difficult tightrope of ensuring the base software remains stable, and any unexpected issues are identified and resolved as quickly as possible.
Often we hear the community asking for certain improvements within the simulation, and of course we see and hear as many of these comments as we possibly can. Rest assured, we as just as keen as the community to bring all of these suggestions and more into the title in the future.
One such item is our Competition System – something we believe will add considerable enrichment to the online multiplayer experience of our players. Before we talk about that though, let's examine the state of the new UI.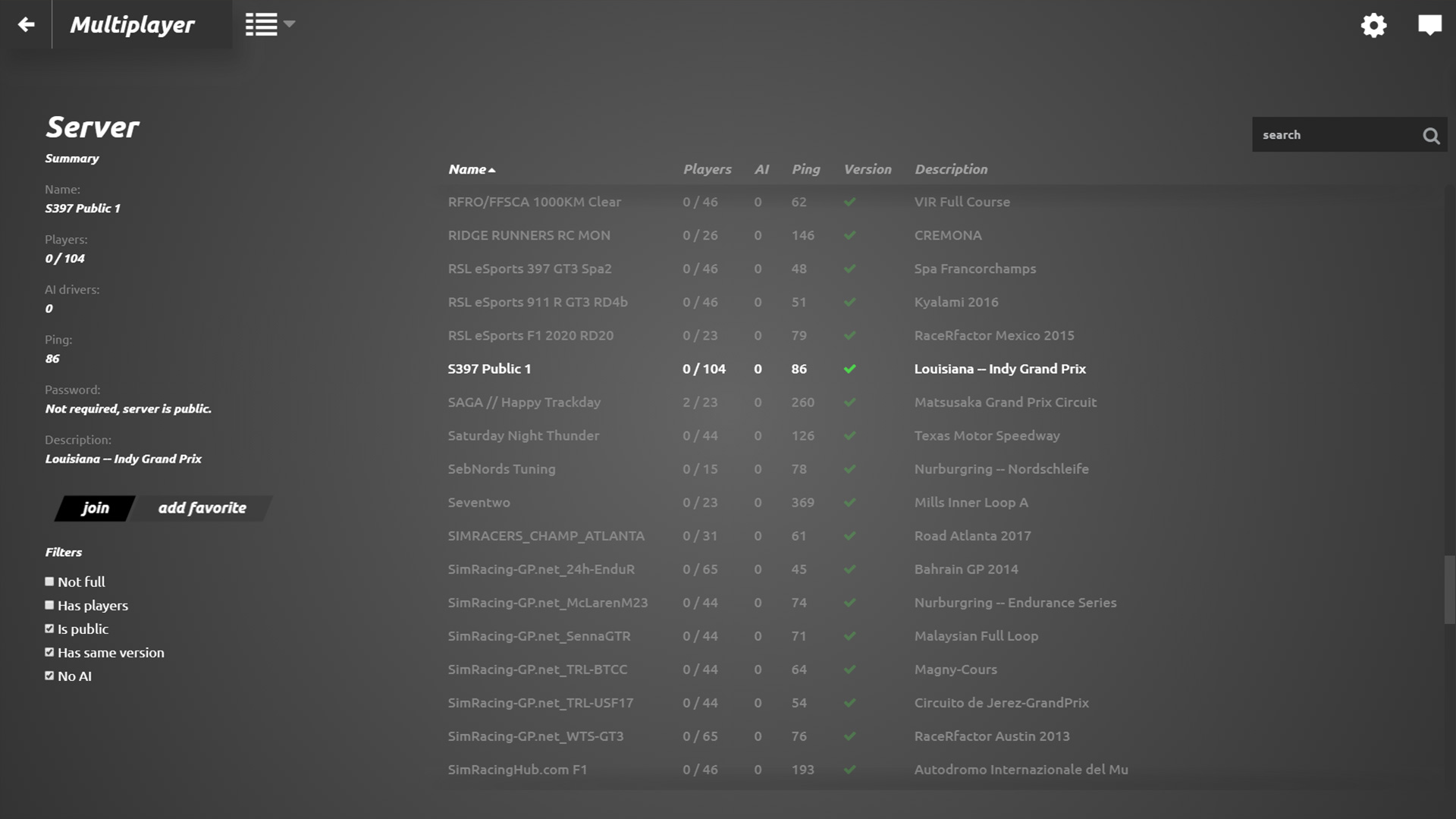 As we explained in some earlier roadmaps, the new UI should be seen as a new beginning, its initial version offering most if not all of the features that were in the old UI, and quite a few tweaks and improvements. It integrates the old launcher with its multiplayer and package management features as well as the workshop and store interfaces. For quite a while we have developed both versions side by side, which allowed us to get a lot of feedback from the community. Ultimately though, maintaining both versions is slowing us down… so before the end of the year we are switching!
We are also taking that opportunity to cease updates to the 32 bits version of rFactor 2. Steam hardware surveys for our simulation have shown us that everybody is on 64 bits operating systems right now, so this move should be completely transparent.
While we are on the subject of compatibility, for a while now we have been shipping updated versions of our 3D Studio Max plugins, originally for 2021, and more recently both for 2017 and 2021 versions of their software. Our new policy when it comes to these tools is that we will support the latest version of 3D Studio Max as neither 2012 nor 2017 can be bought anymore.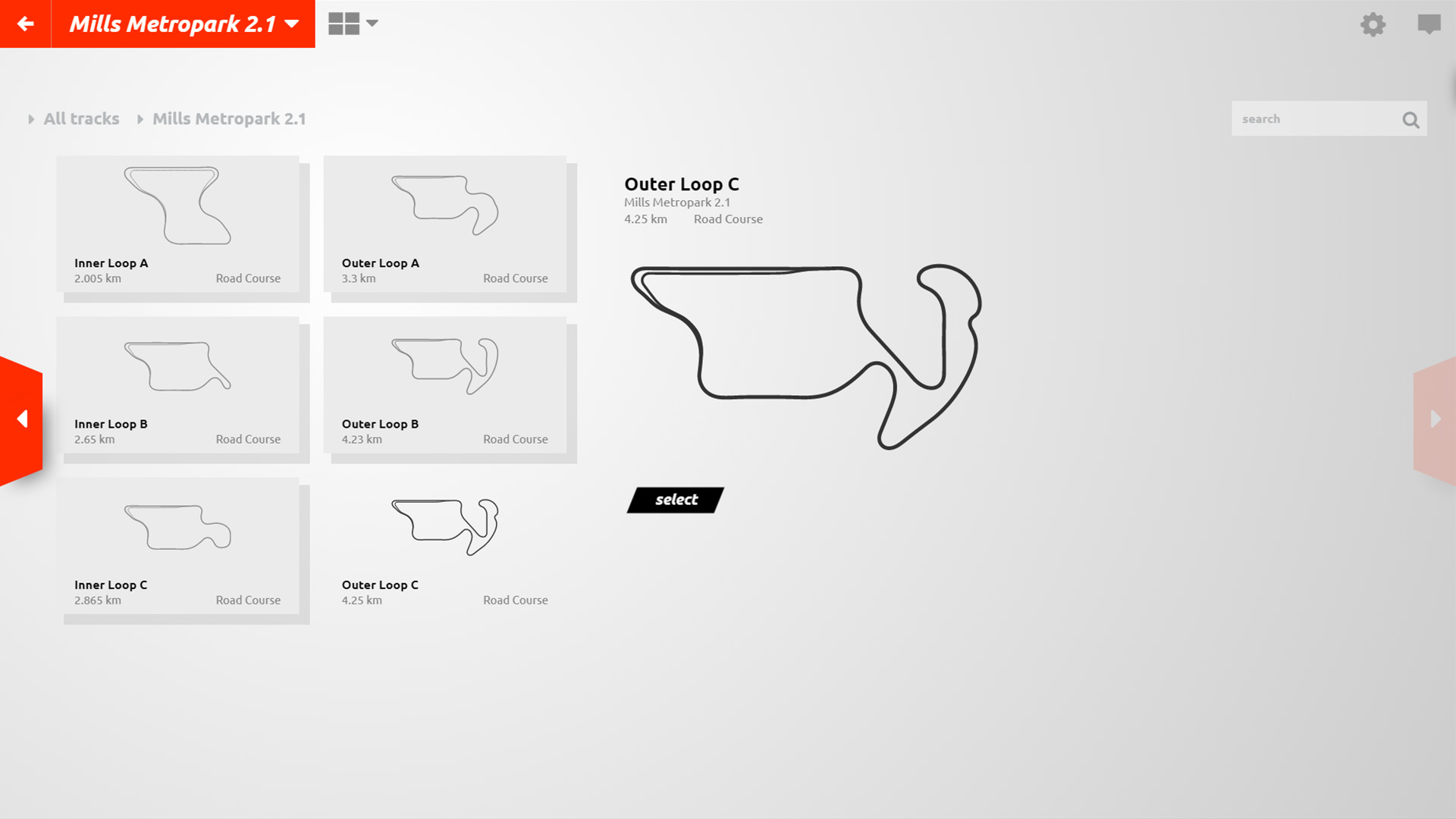 So with the new UI in place, we have a solid basis for the competition system. Our primary goal is to ensure that the system provides everybody with something to race, every day and at every level. That requires an integration that makes participating in competitions as painless as possible.
We do that by making sure that once you've decided on the competition you want to join, we automatically subscribe you to any content you might need. If the competition uses content you need to buy, we will list that too and figure out the best deal for you to get the missing content. With the content in place, joining a session becomes painless. You just show up and register and as soon as it starts we automatically connect you to the server for your split. When you are done, the standings so far can be reviewed in the competition overview.
The first public beta should be released in time for the holiday season. The focus is on running a variety of competitions, trying out different formats and gathering feedback from the community about the direction they would like this to go in. Some parts of the system will not be immediately available, such as the rating system, a way to submit protests and endurance racing. Those are planned in the first half of 2021.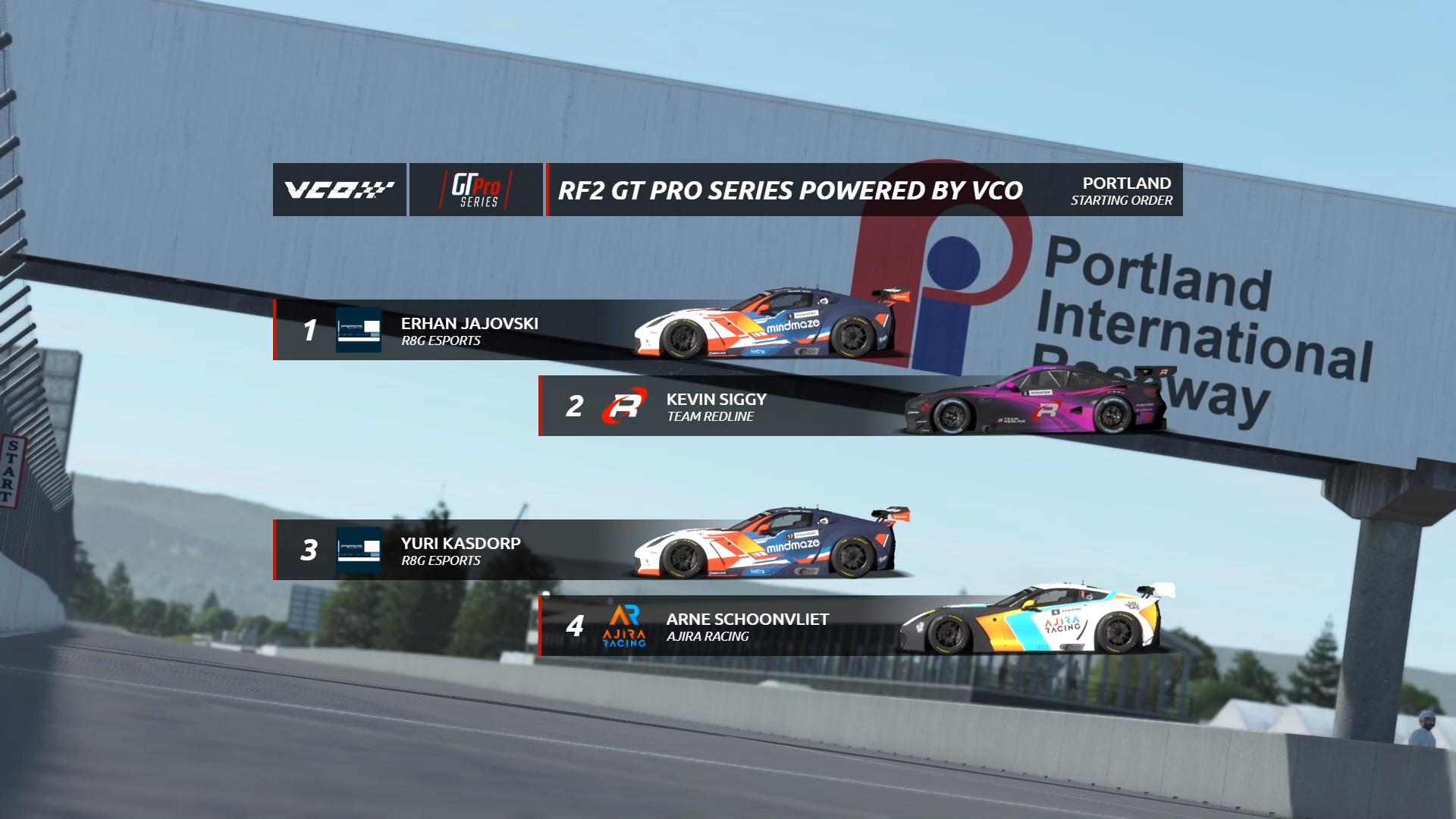 In other developments, we've also been working hard prototyping a new way of rendering the UI – these are very much still in development but results have been very encouraging behind the scenes and we can't wait to share our hard work with you as part of the next update. The old UI, and until now the new UI, used the graphics thread to render as well as do everything else that a user could command. This included loading new cars, tracks and series, responding to questions from the operating system, and just about anything else you can think of. Needless to say some of these things take time, and during that time the UI basically was "frozen". That was easily visible in some of the UI transitions we have in the new UI, that would sometimes animate inconsistently or even freeze up completely, and if you looked for it, you could see similar things in the old UI. What we have now done is leverage the fact that modern CPUs have four or more cores and put the rendering of the UI on a separate thread. This means that no matter what the code is doing in the background, the UI will remain responsive, and going forward we will leverage and extend this design to make as many things that take time load incrementally.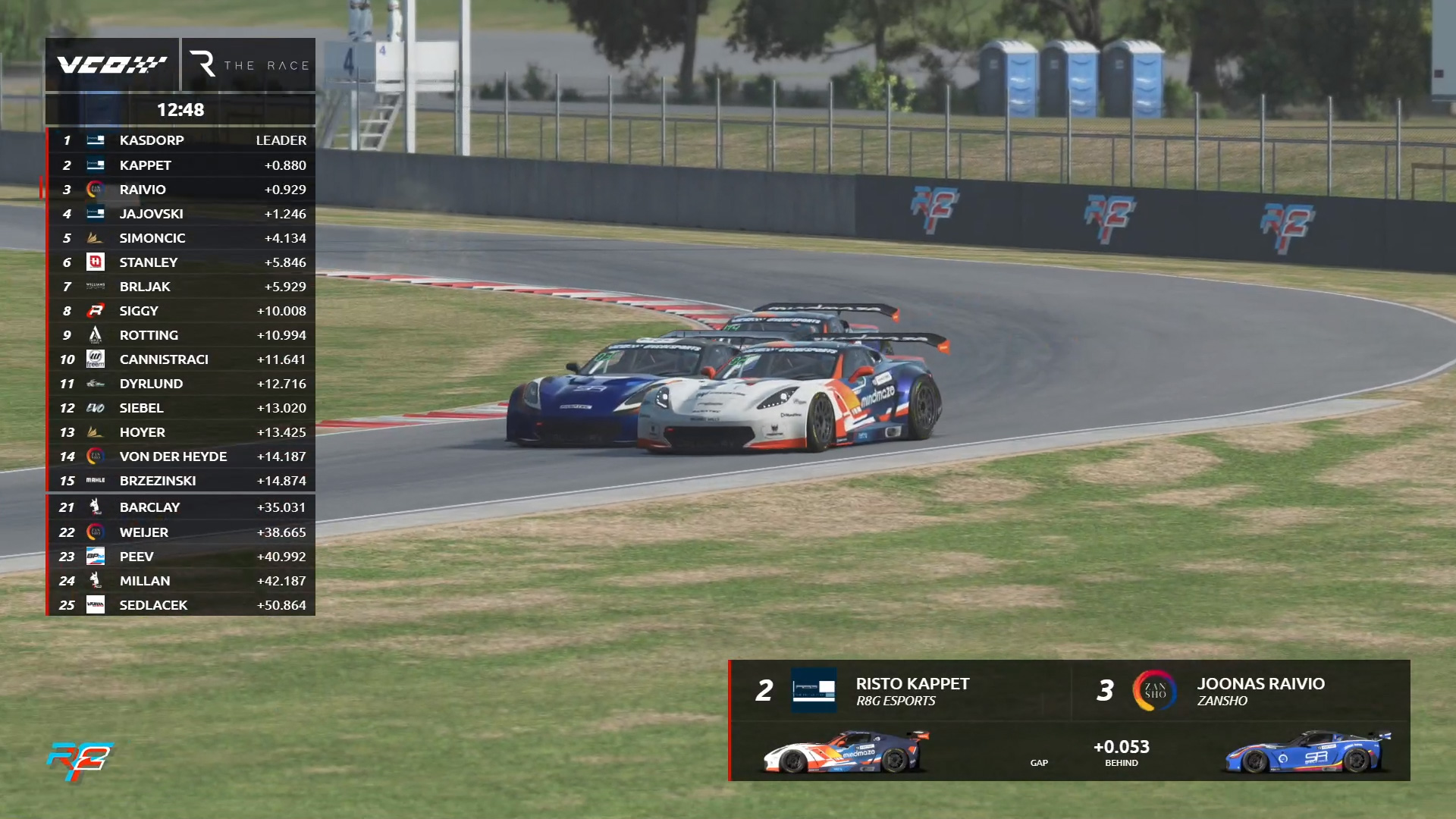 To take us back to the topic of content, as we released a nice update for the Stock Car 2018 cars this month, we've also resolved to bring a new Stock Car Rules Plugin and some userguide instructions to support better use of these powerful cars. We didn't want to hold back the car update while we finish off developing these tools however, but we still have a little way to go in order to get these finalised and pushed out to the wider community. Fear not, we are close to the finish line getting the userguide and plugin ready to go, and we will of course keep you updated as to when these can be expected to release for the simulation.
Still on the subject of content, we did speak about some new licence agreements secured by our licencing team recently, and of these new cars we just couldn't resist sharing some very early development screenshots…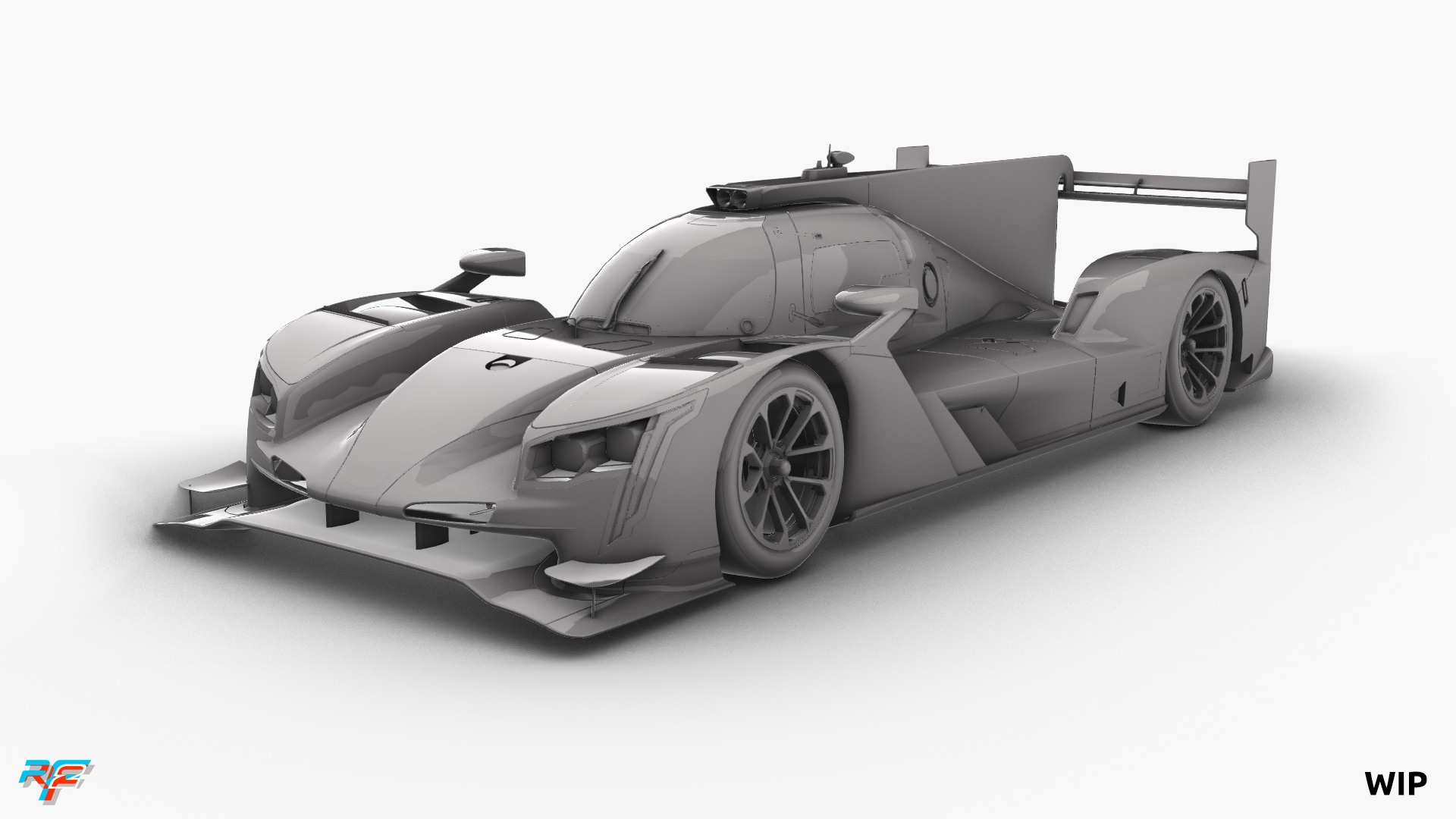 Can you tell what it is? Yes, those of you with a good knowledge of Prototype cars will have spotted this is the exceptional Cadillac DPi-V.R that has competed in the IMSA WeatherTech SportsCar Championship in North America since 2017.
We've been working exceptionally closely with JDC-Miller MotorSports on this new car, and the relationship with the team has proven to be an outstanding collaboration that is really helping us to go that extra step in terms of access and data, resulting it what is turning out to be a very detailed and realistic new addition to the car content portfolio within rFactor 2. As you may know, JDC-Miller Motorsports are a long established racing team that have taken part in numerious series across the world, from F2000 and Star Mazda to top tier international prototype racing. The team are responsible for running a two-car Cadillac Prototype DPi program in the US IMSA WeatherTech Sportscar Championship, allowing Studio 397 some incredible access to the inner workings of how these amazing machines are put together, and run out on the race track.
The Cadillac DPi-V.R prototype is a potent race car, a high speed and high downforce pure racer that represents the first official Cadillac involvement in top level motorsport since the Northstar LMP of 2002. We are absolutely delighted to be bringing this outstanding machine to rFactor 2, and what's more it will form part of a wider car pack that we plan to release close to the holiday season… but more on that next month…
Regarding tracks, although not Nürburgring specific, we couldn't resist popping in another image from the German venue to illustrate our next point… in recent weeks we've been working hard developing a feature that dropped out of rFactor 2 over the passage of time, but is set to come back strongly in the near future… god rays!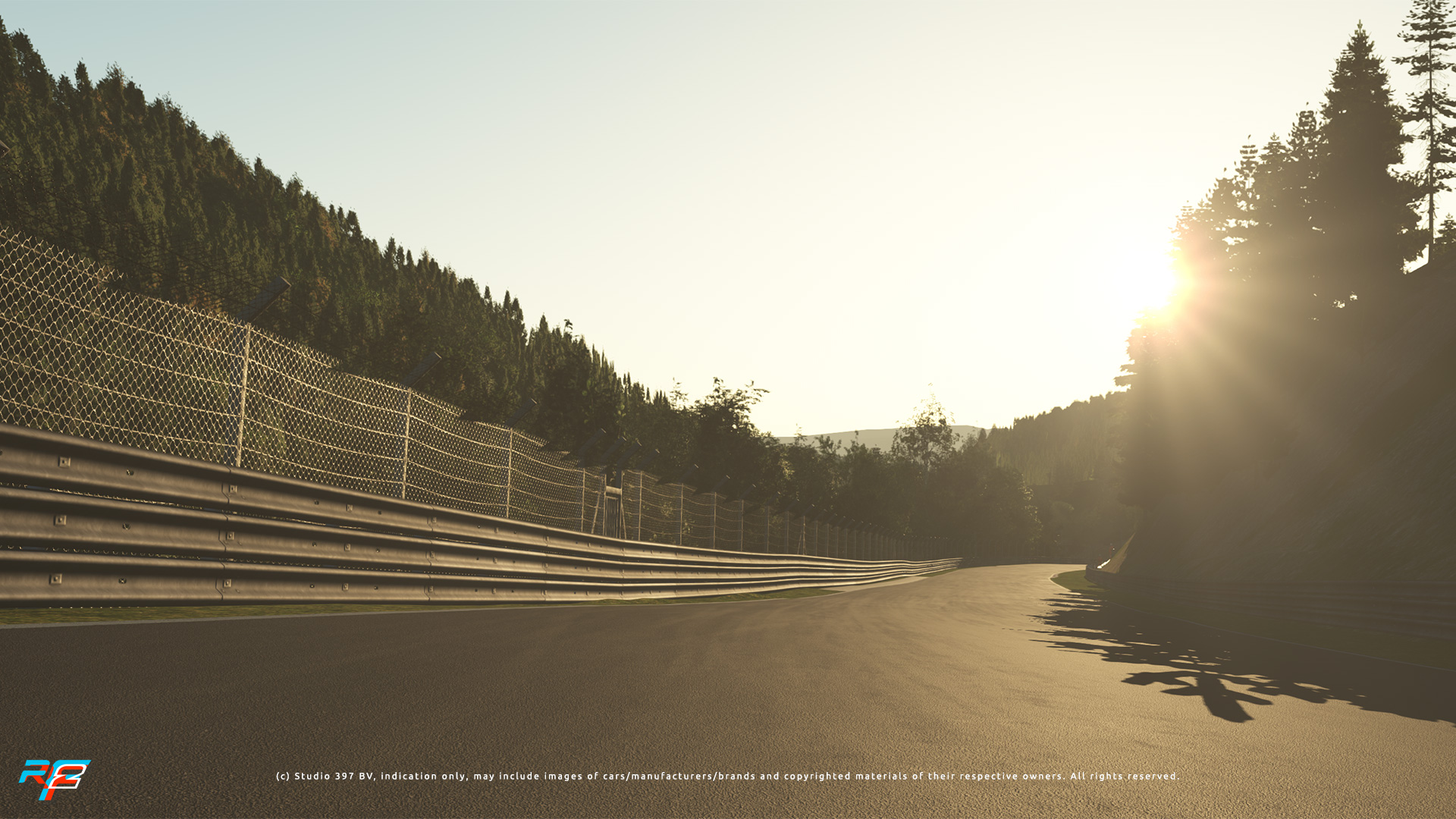 Previously this feature just didn't quite work how we would have liked in rFactor 2, so we turned the functionality off a little while ago while our code and art team went to work understanding how we can make it better within the title, while not inducing a considerable impact on how the simulation performs. We feel like the time is right to start sharing some of the fruits of our labours with you all, and as you can see from the screenshot in this post, visually we feel the new god rays within rFactor 2 really bring another important layer of immersion to the playing experience – which is always the aim of the game within our current graphics engine updates. We remain hard at work testing and fine tuning these graphical improvements within the simulation, hopefully with a view to getting them back out into the title in the near future.
That pretty much wraps up most of what we can speak about for this month, rest assured we continue to put in the hours and hard work behind the scenes to continue developing, expanding, enhancing and improving rFactor 2 in the weeks, months and years ahead.
If you haven't joined in the rFactor 2 adventure yet, now might be a good time to dip into our rich pool of content with the current Steam Halloween Sale, running from October 29th to November 2nd. You can check out the rFactor 2 Steam Halloween Sale items HERE and grab yourself a bargain!

Oh, one last thing before we sign out for this month.. we've actually got a new and currently unannounced track that will be releasing in November. We've hinted about the track a little already, so stay tuned to our rFactor 2 Social Media accounts in the next couple of weeks for the big reveal… we think you'll be happy…
Stay safe, drive fast (on the virtual tracks) and see you all again next month.