Já foi divulgado o Road Map de Novembro do rFactor2.
Depois de divulgado e lançado o mod da Formula E Energize Pack para o rFactor2. o Studio 397 lançou uma competição de hotlap onde podes ganhar prémios referentes ao campeonato de Formula Eringing electric racing to rFactor 2.
O DX11 vai-se tornar o default do rFactor2, vai haver mais plugins/HUD, o novo sistema de chuva está a chegar, vai haver várias actualizações a conteúdo mais antigo, principalmente para DX11 e suporte para VR.
Aqui fica o Road Map de Novembro.
Obviously a lot of questions centered around the Formula E content. We'll release an update of that in a week or two that will include the new team liveries that we were not able to show you ahead of the opening race, and we'll also provide a code update that will give you a better insight into the amount of battery you have left, and are using per lap. Since this part of the strategy is such an integral part of racing these cars, we feel an improvement is in order so you don't have to rely on third party plugins. Incidentally, talking about third party plugins, Crew Chief already released a code update that supports Formula E. If you have not checked it out yet, we can definitely recommend you do so!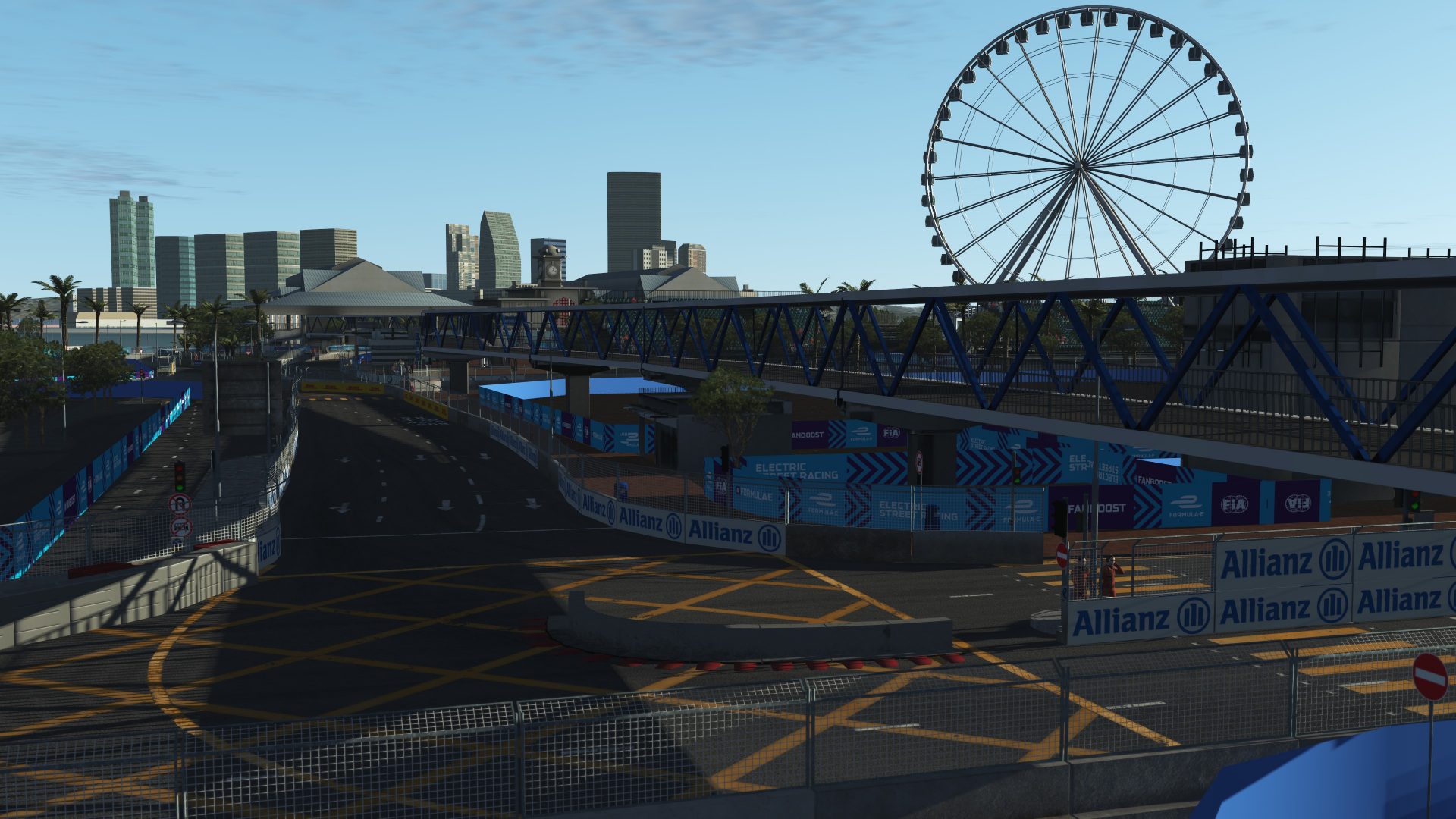 We're also ready to announce that we will be making DX11 the default before Christmas. As an intermediate step before we come with a new HUD system for plugins, we'll focus on providing a default HUD that includes a lot of the features you have been enjoying in third party plugins. One of these is a new dial that show you the time delta compared to your best lap, but we have a few other new things and enhancements planned. Part of this DX11 update will be the inclusion of the "rain update" that we previewed at SimExpo. We've since perfected it. We've also improved the ambient lighting, producing subtle differences that give the overall image a slightly more dramatic look. At the moment we are working feverishly to update all our cars and tracks to make maximum use of these new features. We'll incrementally release those updates, but anticipate to already have a substantial part done before the end of this year. The shots below are still work in progress, but show you what we've been doing to make the rain look better on both cars and tracks.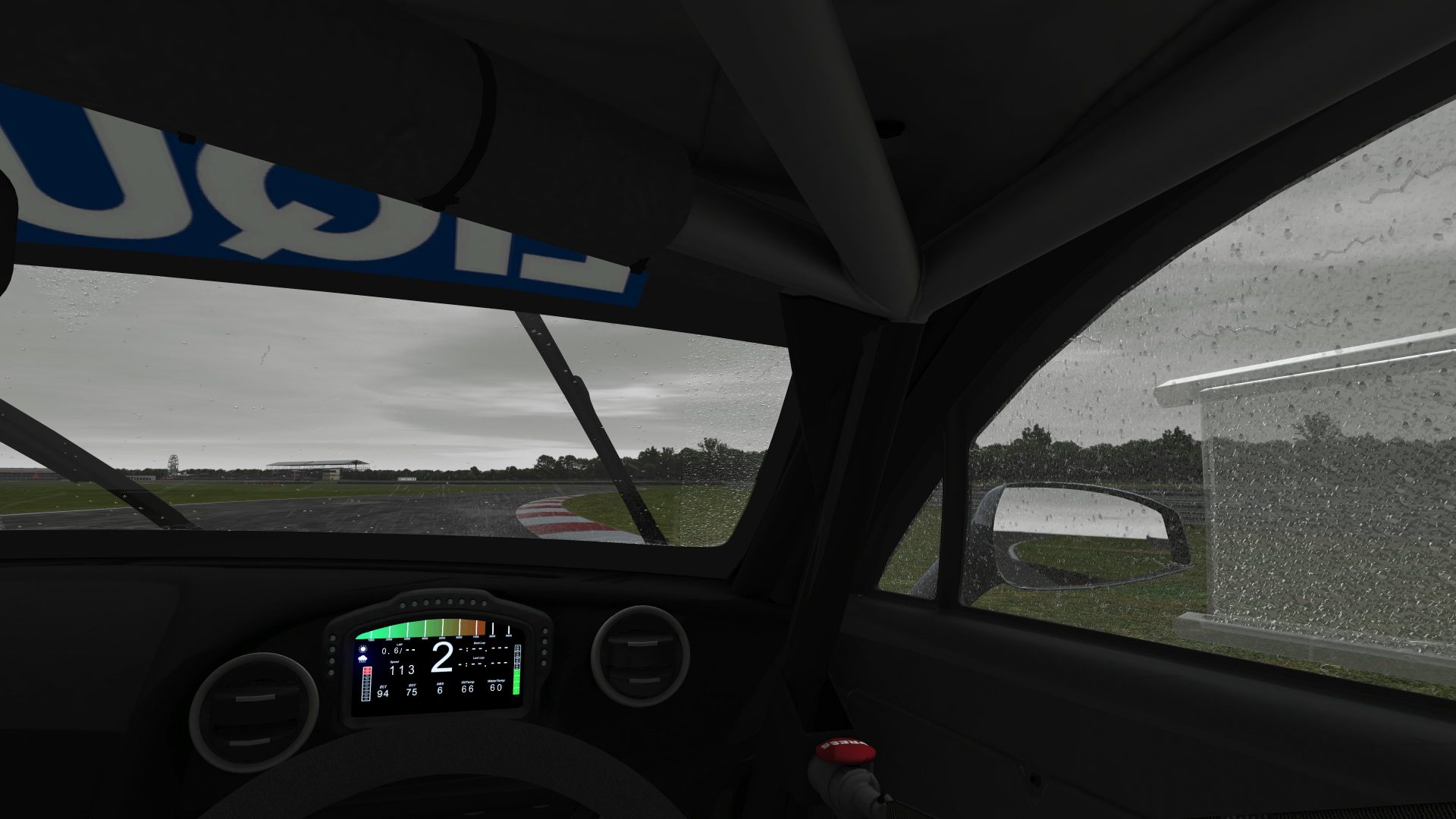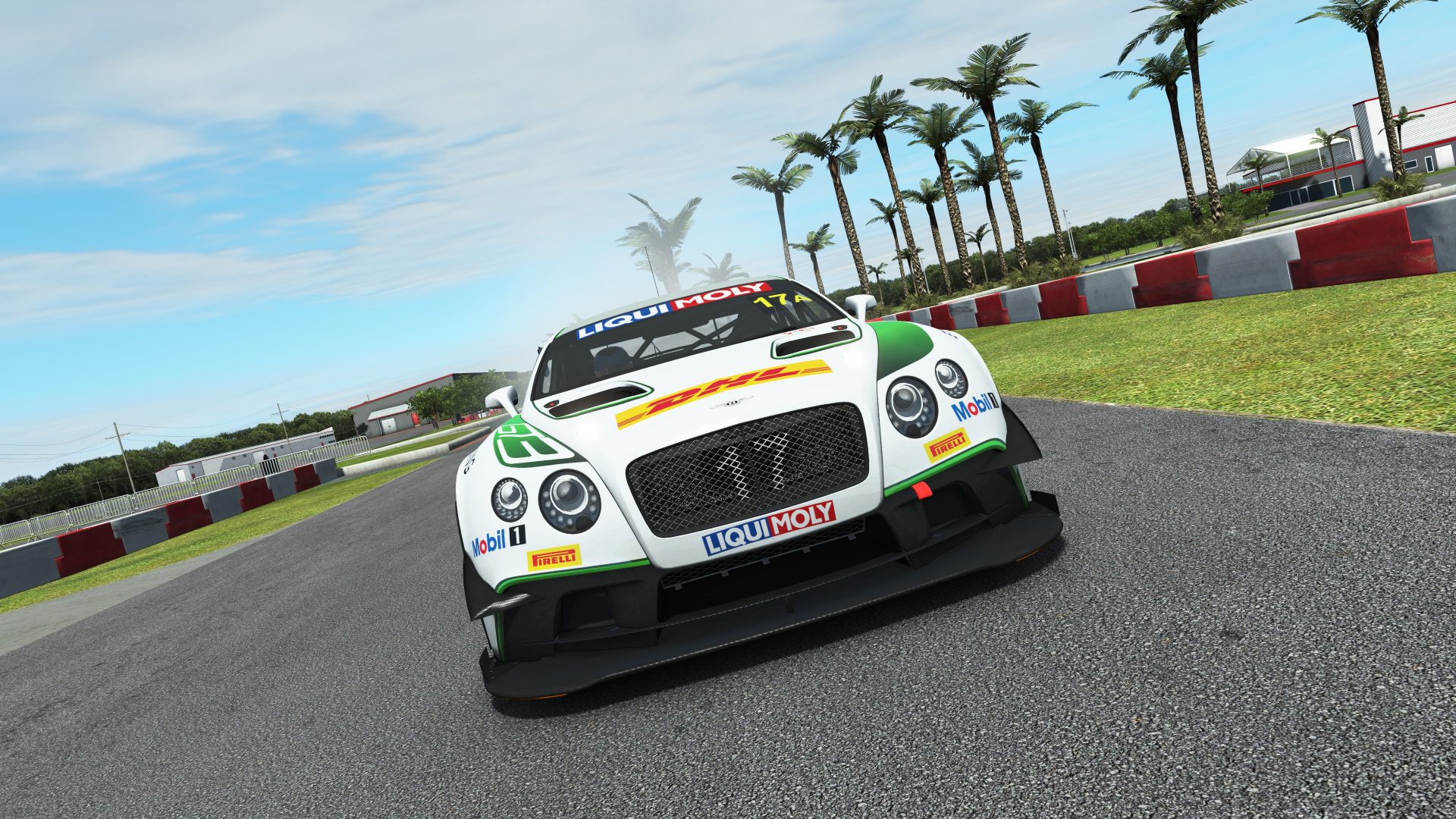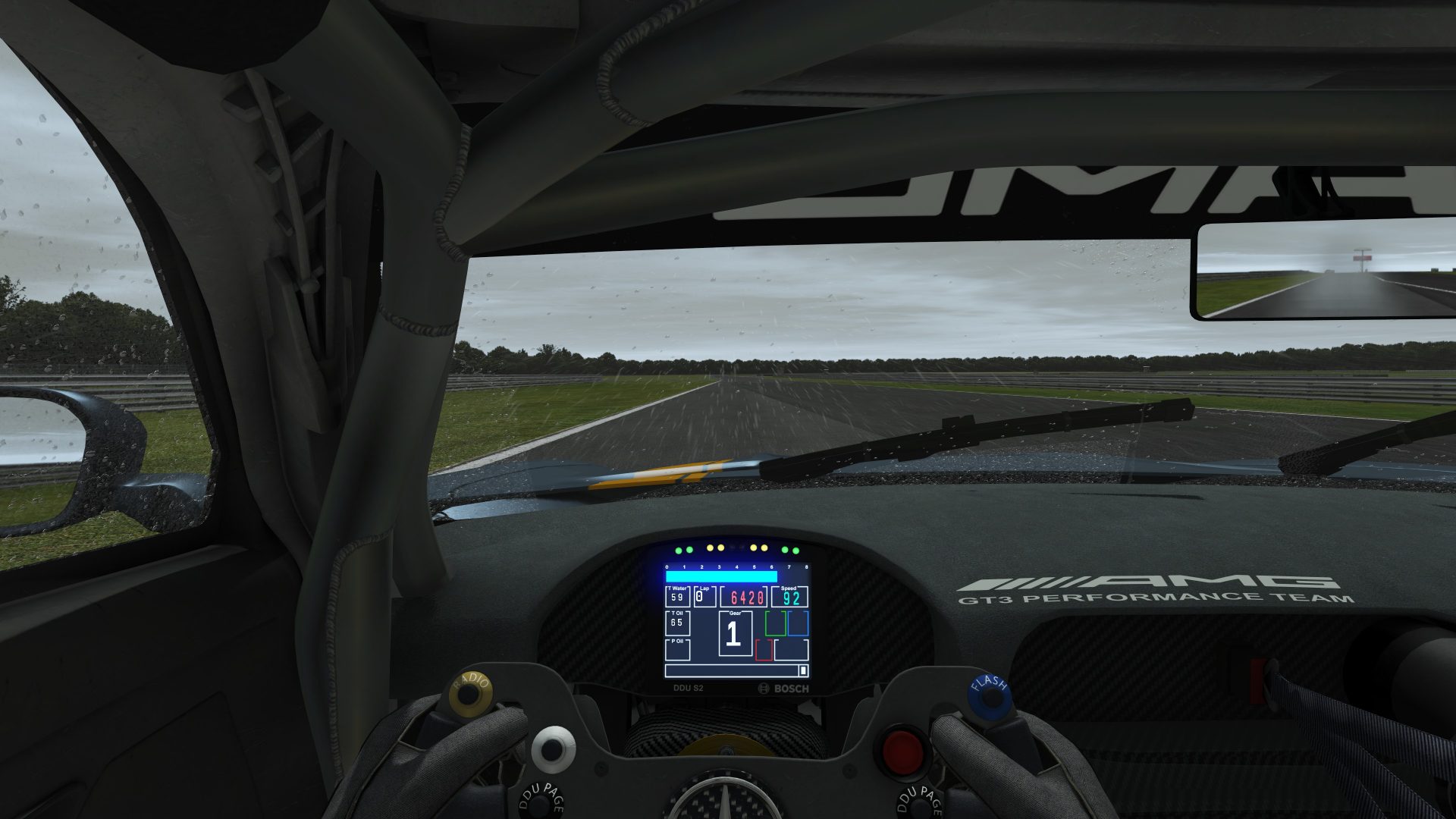 Another announcement is that we officially support all the new Windows Mixed Reality headsets, check it here. In 2018 we will focus on more DX11 related updates, both in terms of performance and fidelity. As announced, that means we're deprecating DX9, meaning it will still be available, but it won't be updated anymore. This gives us more bandwidth to focus on the new engine, which should be a huge benefit for everybody.
Wrapping up this month's update, we all wish you a happy holiday season and we'll be back with one final roadmap update close to the end of the year. Of course we will be back in 2018. Happy simracing!